Founder of 2, and a Mentor to 1 – Does Devendra Agarwal get 25 hours in a day?
Productivity is a train we are always chasing. We feel we're close and then bam, the day ends.  It turns out that a large part of being productive lies in the simplest of things like discipline.
Devendra Agrawal, who is running two startups – InstaOffice and Dexter Capital Advisors is married to an entrepreneur, Anuradha Agarwal (Founder, Multibhashi)  and lives with his two kids in Bangalore, which is like managing 5 start-ups. What's more, he never misses a WhatsApp text (you can test it!) and finds time to network and host multiple meetups in Bangalore. Not to mention, he is always present in our team parties and never misses the fun!
How, then, does he find the time to keep a check on others' pending items while being on track with his own?
I've been a part of the InstaOffice team for more than a year now, and decided to pick out the most effective hacks from his daily routine and figure out what goes right. If you've been looking for some on-ground inspiration to start doing all those things you thought you'd do to be productive.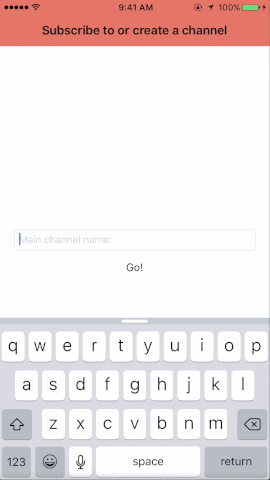 Record
The pursuit to remember everything in your head is not the best idea when it comes to your task list. It's critical for you to note each task down somewhere. Putting all your to-dos in one place helps you stay organized and never miss a thing. Devendra uses the simple old MS-Excel/Google Sheet to note down tasks. Further, he uses Google Calendar to plan his meetings and calls when he is on computer or Google Keep over his phone when he is on the run. Even if it's a meeting or a phone call, he'd still note it somewhere.
As per Devendra, as a founder, one needs to ensure that he/she is not a bottleneck and decision-making is fast. If things are stuck on the founder, then the organization would move tremendously slow. Devendra believes that the only decisions which you should spend a considerable amount of your time on should be  the ones involving a high level of risk. For ensuring fast decisions, WhatsApp is his ultimate friend. Having his team reach out to him on WhatsApp for small decisions and scheduling also helps him save his time and optimise, making the process faster as he's always active on WhatsApp.
View on Project Management Tools
Devendra has used project management tools like Basecamp, Trello and Slack. However, project management tools are not the best bet, as maintaining and updating them becomes a to-do in itself, especially if you have multiple tasks which can be divided into multiple subtasks. They work for people who are managed by a supervisor with a single project who can monitor their tasks. With difference in priorities and ownership of tasks, it seldom works, especially in a fast-growing startup environment where people are expected to work without supervision. Devendra's project management tools are MS-Excel, Google Keep and Email (with Boomerang to track emails which get missed out) and phone and WhatsApp to ensure things get done.
Prioritise
As per Devendra, third-party dependent tasks which would take less than 5 minutes in your to-do are on highest priority. Then come the tasks where the team or a particular team member needs guidance, and at the last are the tasks which he needs to do on his own. To sort the rest, as per psychological studies, you should pick up small tasks first – it gives you a sense of accomplishment in the morning and starts off your day on a positive note, which affects your productivity for the rest of the day, to an extent. You should spend the first half an hour of your day reviewing your to-do list for the day (check emails, messages etc to be sure) and then run Forrest, run!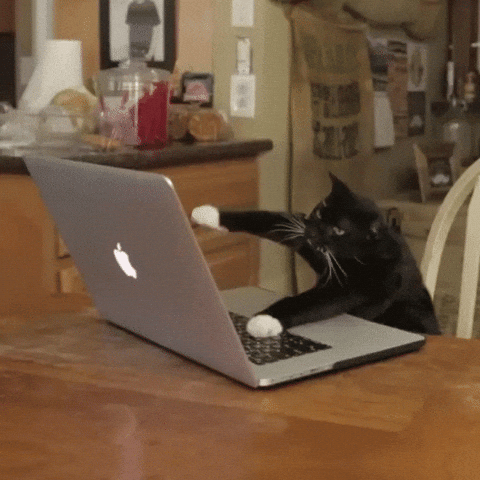 By the time you get to the longer tasks which would require focus, you'd have gained momentum. Your to-do should contain tasks which you definitely have to finish the same day, and should pace up according to that.  
Saying NO
There are multiple tasks which demand your attention, but the key to being productive is the ability to prioritise like a pro, and knowing how much you can do in a day. Underestimating or overestimating yourself leads to low productivity. Earlier Devendra used to try to accommodate every request, but since the time he has started saying no to things that aren't critical at the moment as compared to other things, it has made him more focused and productive.
Organize
Here's what Devendra's day looks like:
After reviewing and prioritising tasks in his to-do list, Devendra ensures he focuses on just his tasks till the first half, absolutely refraining from any external calls or meetings. During this time he finishes off critical dependencies and follows up with the team on their tasks.
He realised that at times when a task gets assigned to someone over email and they don't respond. It skips the person's to-do and yours, making it difficult to follow up. Hence, he started using a tool called "Boomerang" which would bring the email back to his inbox in a pre-defined time, ensuring the task was either designated and acknowledged, or still a part of his to-do. He says,"Since email load is pretty high (usually more than 200/day), I consciously figured out a tool so that if no one replies to my email, it lands in my inbox and I'll know I have to follow up"
He conducts all his external meetings and calls from 12pm – 6pm, post which he does his work for 3 hours without external interruption. Being a founder, you can never escape calls and messages. However, he still tries to keep them to a bare minimum unless absolutely necessary.
He goes home and spends some time with his family, and if there are tasks which are not critical from his perspective, but someone needs his help – like a friend seeking career advice, a Founder seeking advice on fund raise or connecting to a business – Devendra does that post 10:30PM.
Putting absolutely high value on your own time helps you prioritise your tasks effectively and optimise your daily schedule – ensuring you're always on top of your timelines and of those who you're managing.
If you're a startup founder who is always multitasking, then these hacks could help you drive your company effectively and ensure your team is productive in the best possible way. As surprising as it would sound, Devendra doesn't go to the Dexter Capital office for days, but still drives the firm!
Achieving work-life balance
Being an entrepreneur often means that your personal tasks take a backseat, and same is the case with Devendra. "There are so many times I am not able to claim my own reimbursement", he says, as an example. Due to work pressure, urgent tasks take priority over personal tasks, which get neglected.
There are two ways this problem can be solved:
Hiring an EA:

An executive assistant can take care of a number of critical but seemingly mundane tasks which always keep getting sidelined, and also keep track of mundane follow-ups you would have to spend your time on.

Hiring better, well-managed employees:

You hire employees who "Manage up". Whatever they do, they execute it in a way that you do not have to spend more than 5-10 minutes reviewing it. And if they're delayed with something, they proactively update. Devendra says, "I spend 10-15 hours/week in following up with my team on pending tasks. If people are more proactive in update in tasks, then I become more productive." He further adds, "We as founders have too many things on our mind. We get distracted by little things which cross our minds where we don't have an update, and it affects our focus and productivity."
The key is developing a "no one should follow up with me" work attitude. Ensuring you're planned in your own approach helps critical things get done, further ensuring you're always productive.
Coming to the end, I'm sure you know why I decided to write this blog. Having found myself more and more productive over time with these hacks, I found them quite useful to be shared with our readers.

Have something to add on to this? Or something out of this list that has worked for you? Let us know in the comments below!